Keeping waste water moving in homes in
Vancouver & Richmond, British Columbia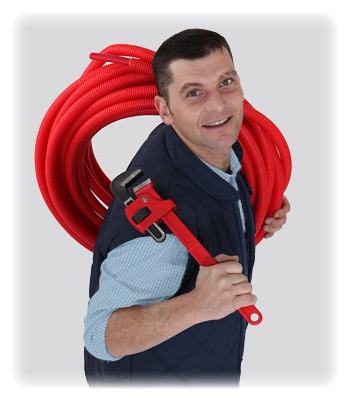 Reid Brothers is well equipped to handle any drain problem that may arise. Our experienced team carries the latest hydro flushing and camera inspection equipment. Our drain cleaning services include all household drains such as sinks, laundry and floor drains. We also unplug toilets and clean sewer lines. We also clean, repair and replace drain tile and perimeter drains. Our camera inspection equipment allows us to pinpoint problems so that we can correct the problem in the most efficient way.
Drain Cleaning
Have a clogged drain? Call us to clear it, we're

DRAIN CLEANING EXPERTS

!
Waste water backing up in your sink, toilet or floor drain is more than inconvenient. It is unpleasant, unsanitary and can damage your home. Sometimes a plunger or auger just isn't enough.
Reid Brothers Plumbing & Heating Ltd. can help when you have a clog that is persistent or further down the line than you can clear yourself. Our technicians are skilled in locating the problem and they have the professional equipment needed to quickly and safely clear the blockage and get your waste water moving.
Have a clogged drain NOW? Contact Us
Click here if you live in our area and have questions, we are happy to answer them

Learn more about Drains
Camera Inspection
Household Drains
High Pressure Drain & Sewer Cleaning
Safe Drain Cleaning Alternatives